Services
Need network solutions? Looking for someone to install your new phone equipment? What about audio and video support? Seeking security and surveillance systems? We can help.
Our experienced team provides a variety of information technology services to the Lehigh Valley and its businesses. Whether you're seeking networking support, video surveillance, or custom wiring, you can rest assured that you'll find a quality solution from our technology experts.
Low Voltage Network Solutions
Providing high-quality structured cabling, device wiring, and system installations that keep your business connected. Comprehensive network solutions from our specialists accommodate your technology needs.
Phone System Installation & Repairs
Enhancing communication between your co-workers and your clients with phone installation, repairs, and troubleshooting using the latest technology and devices in telecommunications, including VoIP phone systems.
Video Surveillance
Keeping your business and employees safe with video surveillance solutions, including installation and support services for everything from single-camera applications to multi-camera operations.
Security Access Control
Offering state-of-the-art access control to your office or property to ensure authorized entry and exit via badging, keypads, and keycard access. Monitor who's entering your building and when.
Data Integrations
Delivering data across your business by bridging the gap between your technology tools and integrating your network, surveillance, and telecommunications.
Audio & Video Installation
Installing high-quality audio and visual systems for your business, including television mounting, matrix displays, multi-projection systems, and audio distribution.
Custom Wiring & Conduits
Designing wiring solutions that meet your needs. Custom electrical conduit, fittings, and moldings keep troublesome wires out of sight and your office looking organized.
Since our founding, we have helped businesses across the Lehigh Valley stay connected and stay secure.
The individuals who make up our team have decades of experience in networking, wiring, and surveillance, and they work hard to stay up to date with the latest industry changes and trends.
If you're looking for dedicated support, our team is here to help. Our highly trained experts will be sure to get the job done smoothly and safely, and overcome any obstacle in their way.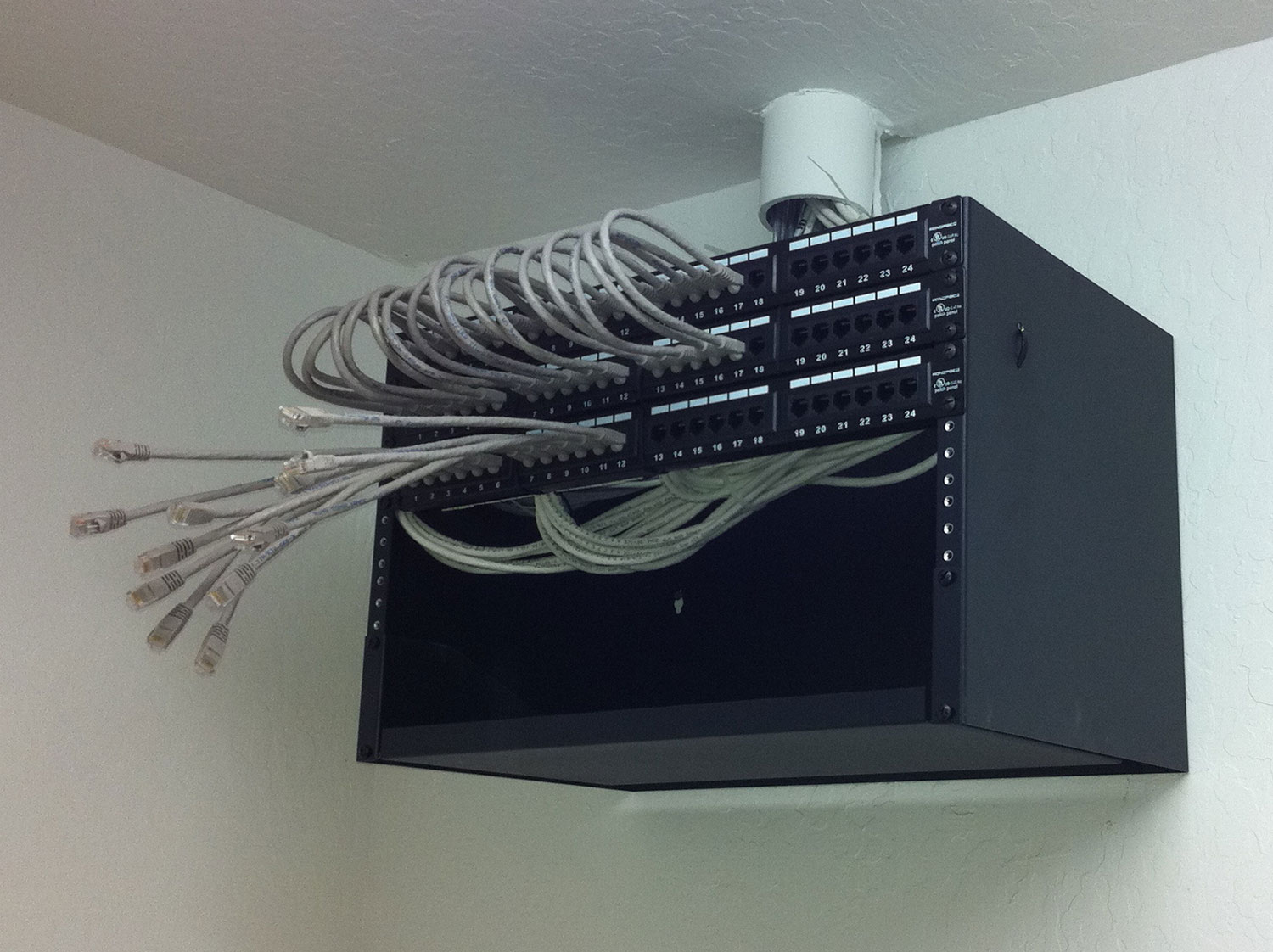 Ready to Redefine Your Data?
Seeking comprehensive network solutions? Fill out the form to contact our team.